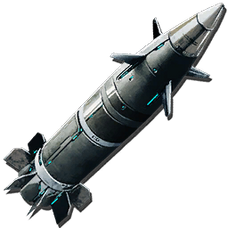 Ammo for

Enhanced Mek Siege Cannon Module
Spawn Command
cheat giveitem "Blueprint'cheat giveitem "Blueprint'/Game/Mods/BetterMek/Ammo/PrimalItemAmmo_ReinforcedCannonShell.PrimalItemAmmo_ReinforcedCannonShell'" 10 0 0'" 1 0 0
Resources breakdown
[

Expand

]
Total Base Ingredients
43

×
Stone
50 ×
Cementing Paste or Achatina Paste
85 ×
Flint
120 ×
Polymer, Organic Polymer, or Corrupted Nodule
130 ×
Metal Ingot or Scrap Metal Ingot
85 ×
Wood or Fungal Wood
The Lightweight Cannon Shell is an ammo type in the Better MEKs! mod.
Overview
[
]
Acting as an alternative to the

  Cannon Shell 

, this lightweight variation stacks up to 20, making it much easier to transport. The projectile also moves much faster at the cost of damage.
Bug
[
]
The crafting location is not mentioned on the engram.